So! How many of you parents know about the coats off in the car seat rule?
Okay. So it's not so much a 'rule' but it is a massive safety concern.
I don't think I could sit here and type about the importance of it so I'm just going to show you a few photos and link you up to a few websites about how dangerous is it to let your children wear coats in their car seats.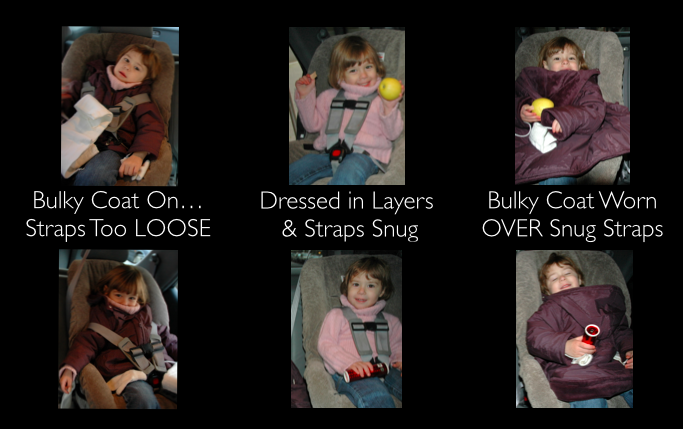 http://www.morrck.co.uk/car-seat-safety
https://mommyofanagel51313.wordpress.com/2014/11/23/why-didnt-anyone-tell-me-i-was-wrong/
http://www.goodeggcarsafety.com/blog/winter-coats-and-car-seats/
(This post is linked up
here
.)